What Makes Us Different
We founded Phyto Studio acutely aware of the gap between design, implementation, and long-term management. The various professions that make up the landscape industry are too often separated into distinct silos: studio-based designers disconnected from growers, contractors and the nuances of a site; contractors whose only incentive is to do a job as quickly and cheaply as possible; and maintenance staff who are paid to follow cookie-cutter contracts, not to think and address each site uniquely. For clients, it becomes difficult to understand who to hire.
Phyto Studio is a new kind of landscape architecture firm. Our mission is to fill the gap between design, implementation, and long-term maintenance. We put our hands in the soil, know the growers by name, touch every plant, and advocate for quality every step of the way. We specialize in specifying custom plant procurement, innovative site preparation and installation strategies, and long-term management plans. We design with maintenance in mind, carefully tailoring our designs to the constraints of existing sites and our client's resources. Maintenance is not an afterthought, but the starting point of our design explorations.
Part of what elevates our design process is how carefully we think through the realities of implementation and long-term management. And we spend more time on planting design than most firms, studying planting in plan and section; understanding succession of bloom during each season as well as the ecological succession of the planting over time. Our designs balance inspiration with a healthy dose of realpolitik: we plan for the pressures of invasive species and limited maintenance.
Our process of planting is unique, focused on less intensive site preparation, but more exacting timing and species selection. As a result, we often are directly involved in procuring plants, overseeing invasive removals, and being on site to guide plant layout and installation. Our method results in much higher success rates than traditional installations because we use strategies to achieve establishment faster. But this requires more expertise and guidance on site during the process.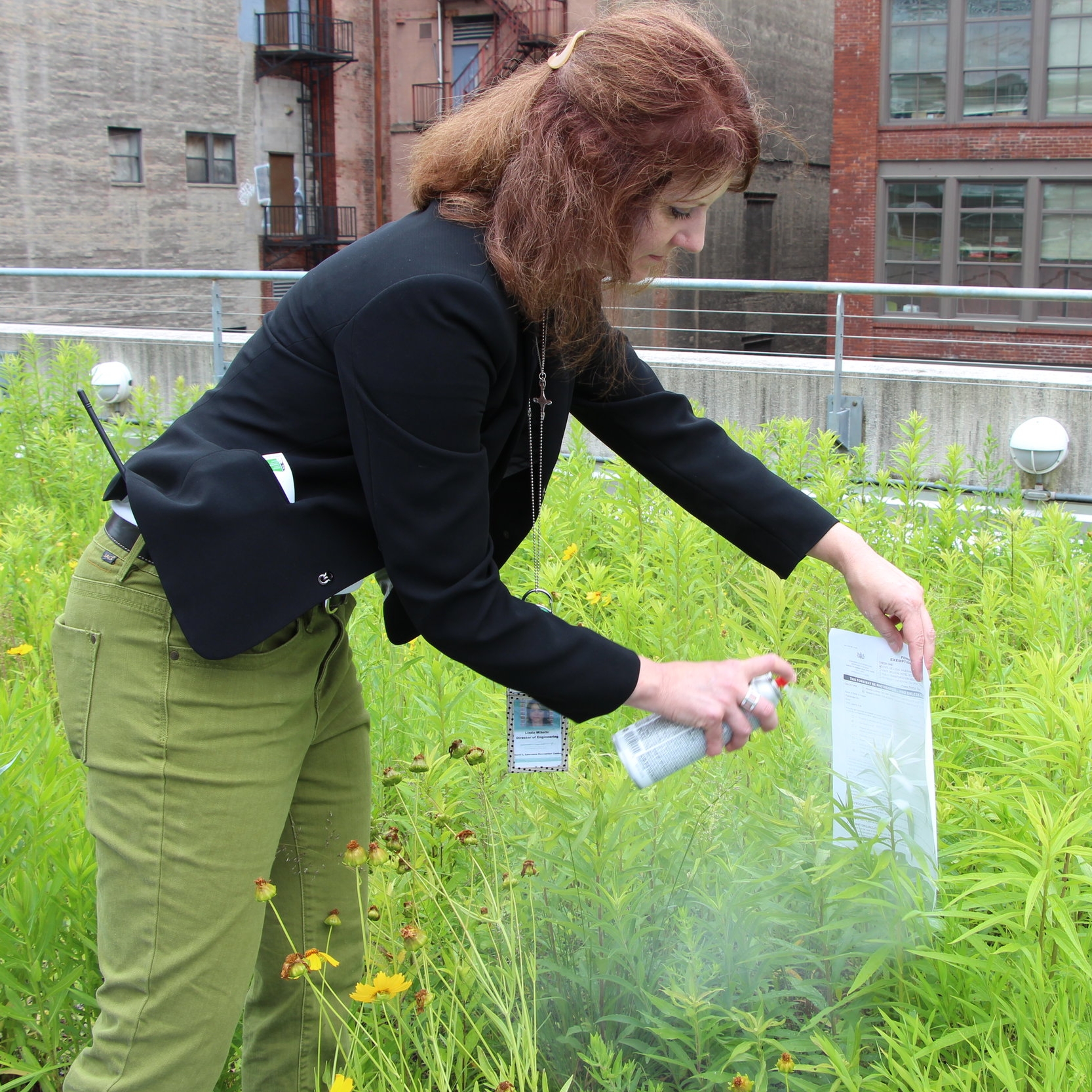 Design is not a singular vision set to paper once; it is a thousand small decisions and actions continuously made. We do not walk away from our projects, but instead elevate land management as a critical part of our process. We are skeptical of the cookie-cutter maintenance specifications that guide many commercial projects, and instead focus on strategies that thoughtfully align management decisions with natural processes of soil building, plant competition, and ecological succession.